Why mockup packaging is proving essential for successful food product launches in flexible packaging
We know that printed mock up packaging has become a key element of success in retail consumer sales. Development teams consisting of production, design, marketing and sales use prototypes regularly. This ensures each pack is ready to make an impact on shelf.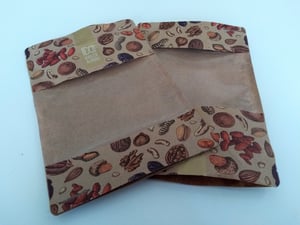 It's not hard to see why when you consider the capabilities of digital print technology. It's possible to get just one or two fully printed mockup packs using heat seal production materials, all Pantone matched. There are opportunities to review elements of design, branding and marketing, created at low cost.
Using mockups during the development phase ensures the product has been approved by all stakeholders, at low cost. You are able to touch, feel and see product before full production which provides invaluable feedback.  In many cases this prevents issues post launch, because the design and pack format have been optimized early on.
The top 10 benefits of using mockup packaging
All finished pack formats can be mocked up because of new short run technology.
You can prepare for all eventualities in a product's lifetime – it may begin life as a pouch and end up as a flow wrap. You can witness the full journey before even starting.
All full production materials catered for.
You can include features and closures such as zippers, euro holes, tear notches, handles, shapes, rounded corners.
Colour accuracy and proofing – digitally printed pantone matching and setting the colour standard on the actual material you're using before printing.
Ability to check the sizing one final time before you commit to a larger production run.
Great for sales pitches, presentations, internal marketing, photoshoots, TV adverts, trade shows and buyer samples.
Ability to personalise to help engage with others, be it a buyer or company.
Shelf presence testing – placing pack next to your competitors to ensure it stands out.
Decision making – if you have a number of design ideas or branding ideas, use mockups to see your concepts on pack to gain a real life insight into its visual impact